Hypnosis and Hypnotherapy
Hypnotherapy
Hypnotherapy is Powerful, Natural and Always Enjoyable.
For more details, or to book an appointment please  call Mark on 01625 425230.
I look forward to speaking to you!
Thanks
Mark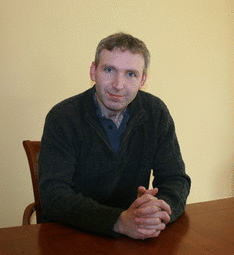 Hi, my name is Mark Boardman and I am a fully qualified and experienced Hypnotherapist. If you would like to know more about how Hypnotherapy can help you then feel free to call me on 01625 425230 or browse this site.
I believe Hypnotherapy should always be a pleasant experience for the client, and is nothing to be feared.
Hypnosis and Hypnotherapy is a perfectly natural, safe, relaxing state of mind, much like a daydream. While in this comfortable state you are able to reprogram your own subconscious to alleviate or cure all manner of physical and emotional ills. Everybody in the world goes into the hypnotic state at least 25 times aday. Have you ever driven a familiar route, and suddenly thought Idon't remember passing a certain place… or have you ever been engrossed watching a film, and suddenly realised your coffee has gone cold. That is a light hypnotic state. If you have ever encountered one of these situations or something similar then you would greatly benefit from hypnotherapy.
Based in Macclesfield I serve the surrounding areas. Macclesfield, South Manchester, Bollington, Greater Manchester, Stockport, Cheshire, Prestbury, Sandbach, Winsford, Crewe, Stoke, Northwich.
These are just a few of the popular uses of Hypnotherapy.
* Weight Loss
* Stop Smoking
* Stress relief
* Stopping Panic Attacks
* Curing Insomnia
* Cure of all Phobias (Heights, Flying & Spiders)
* Calming Driving Test Nerves
* Increasing Confidence
Feel free to call me to see if Hypnotherapy can help you.
Mark 01625 425230